Looking your best can often seem like something of a challenge to achieve. One of the biggest elements of this is always going to be deciding on what products to use. Whether it is the skin cream, the shampoo and conditioner, or the moisturizer, you want to make sure that you are making as many of the right decisions as possible. As it happens, there are a number of common products and chemicals which people put onto their skin or in their hair which are actually incredibly dangerous and damaging. If you want to look your best without paying a price, be sure to avoid the following.
Hair Dyes
Wanting to change the color of your hair is pretty common, and a fair enough goal. But the problem with many mainstream hair dyes is that they can actually be extremely damaging to your hair follicles. Many studies over the course of quite a few years have shown that hair dyes are related to a number of serious conditions, including bladder cancer, non-Hodgkin's lymphoma, and multiple myeloma. You can also develop a tolerance to the chemicals which can mean that you end up with a pretty horrendous rash. Instead of using hair dye, you can lighten your color effectively with lemon juice, or use tea to cover any grey areas.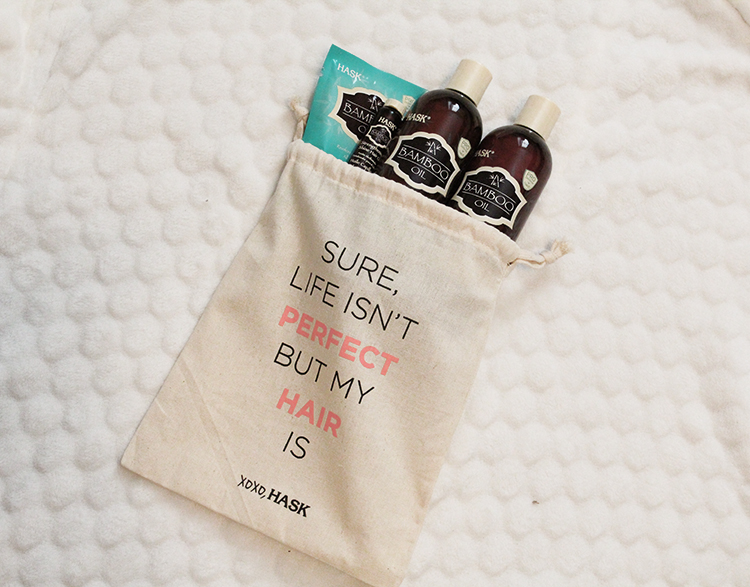 Sulfate Shampoos
The choice of shampoo is pretty important too, and it is worth looking into if you are keen to keep your body as clear of potentially dangerous chemicals as possible. A common dangerous chemical in shampoos is sulfate, which over time can cause significant damage to your hair in a number of ways. Unfortunately, many of the most popular products on the market have a good deal of sulfate in them, so avoiding this might be harder than you think. However, if you look through these best sulfate free shampoos you will definitely be off to a good start. You will likely notice the difference in how your hair feels, too. My favorite brand of cruelty free + sulfate free shampoo is Hask!
Perfumes
Bad news for perfume lovers. As it turns out, many of the most popular perfumes on the market contain harmful secret ingredients which can actually lead to a number of serious problems later on in life. Many of these chemicals are related to hormone deficiencies, allergic reactions and even rare cases of cancer. There are also cases of it triggering asthma (even in nearby people to the person wearing it), migraines and nausea. Best avoided if you can help it – go for lesser-known indie perfumes which you can find online – and make sure they are always cruelty-free too.
By avoiding the three above, you will be on the right path towards ensuring that you are keeping your body as healthy as possible. It can be surprising how many harmful chemicals are in these products, so it is best to avoid them where possible – and always research a new product before switching.
I hope you enjoyed the post! What things do you avoid in your beauty routine? Let me know! 🙂
Thanks so much for reading, as always <3
Xoxo, Rae