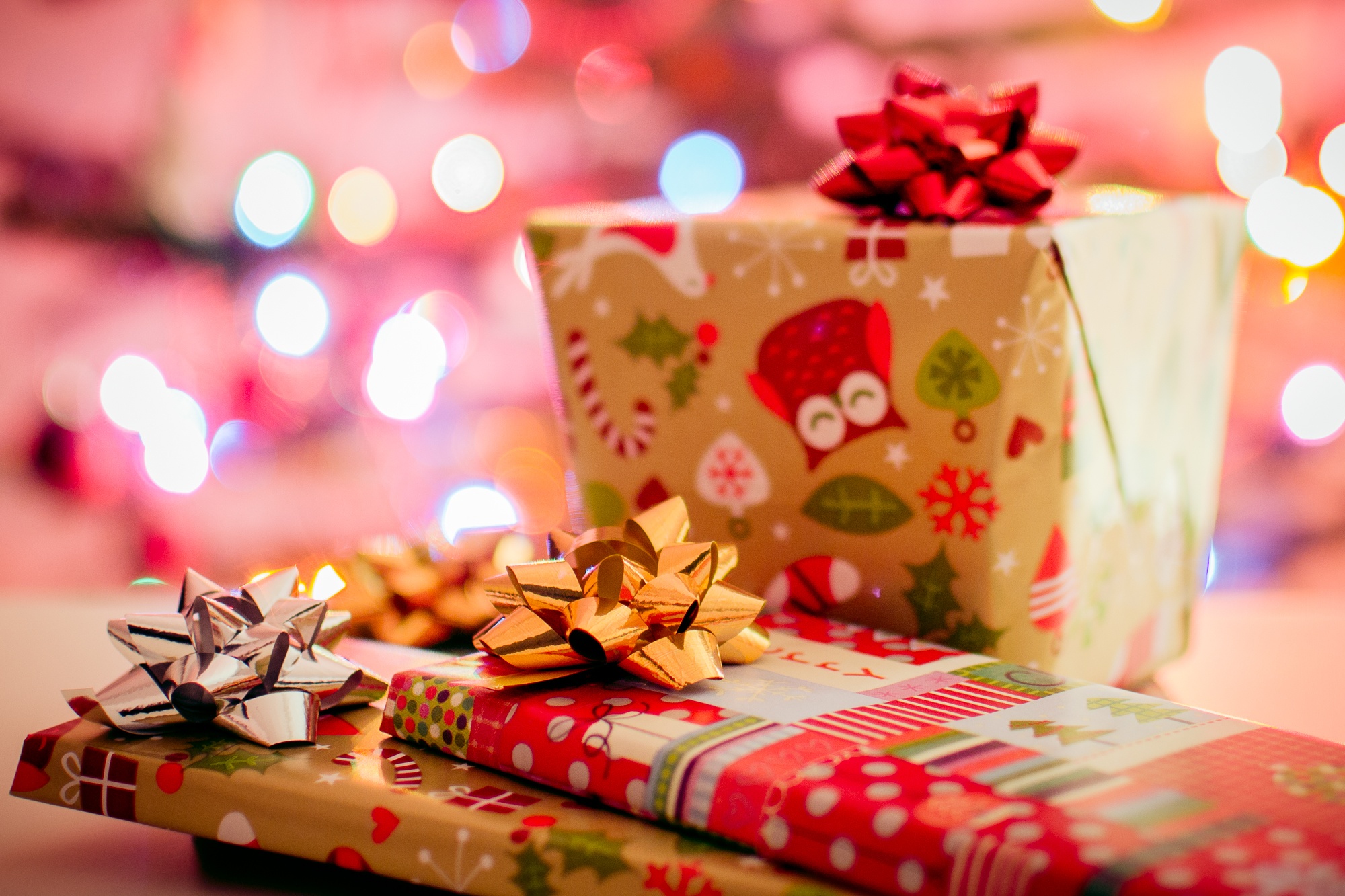 At this most festive time of year, it can be hard to get a balance if you are a college student. There are deadlines to think about, as well as going home for the holidays. Then there all those amazing Christmas parties to prepare for. But if you are time short it can be difficult to get all that done and look your best. Luckily, there is a guide below that will help you identify what you need to do to dazzle and shine before your festive celebrations.
Outfit
Of course, the first thing that any girl will consider for a Christmas celebration is her outfit. You may want to go for something festive? Or you can work a little black number, and then dress it up with some festive accessories?
If you want your whole outfit to be festive without being too over the top, then you can opt for a Christmassy color such as a green, gold or red. Stay away from colors that are too bright this season, and go for shades that are richer but more muted. For example,  reds should be worn as a berry color. Green should be a festive green, and golds should either be rose, or an antique gold color, so they are not too brash.
You can also be festive with the textures of the fabric that you choose. For example, velour is very popular this season is such a wintery fabric as it is rich and warm. It also has a shimmer and can look fabulous in the muted shade mentioned above.
Sequins are also traditionally very festive in any color. Although, avoid rainbow stripe unless you are heading out to a Carwash themed disco! A word of warning when wearing sequined items, though, make sure the fit of the garment is right. If you are happy showing you the body you can go for something a bit figure hugging. But you can get as equally as a good look, with a fit and flare or shift dress, if you want to smooth over those imperfections.
Regarding types of garments, dresses are always appropriate for Christmas parties. Team them with tights or legging for a slightly more casual look. If you need to be bang on trend then why not try a cat suit? No, not the skin tight kind, but one with flowing palazzo legs, and a cutout at the back. Mid-length pleated skirts in metallic colors are also very in this season and can look very festive!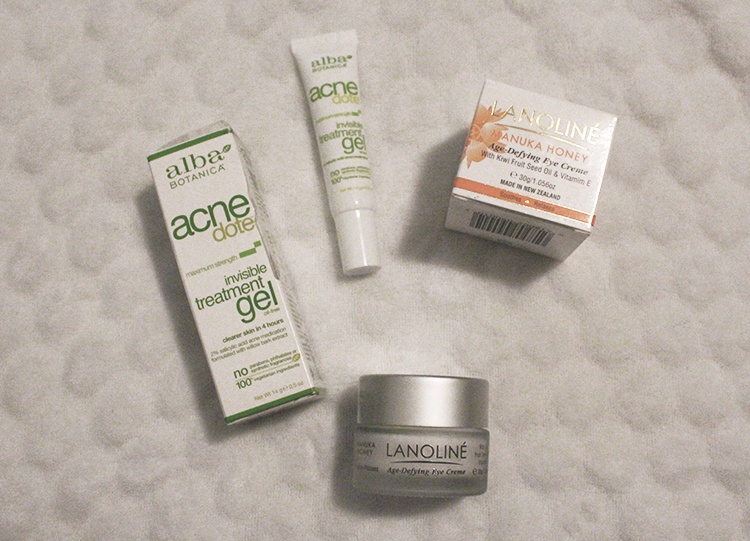 Skin Care
To look you best at you Christmas get-togethers you may have to do a little work on your skin. That is because the cold temperatures, the wind, and central heating that are synonymous with winter can ravage your skin, and leave it in need of TLC.
If you find your skin is dry or red from the weather, get an intensive moisturizer and use twice daily, a week before your party. Try to apply it before you leave the house, as it will act as a barrier and stop further damage coloring.
If you are prone to acne breakouts be ready, as the change in temperature and stress of deadline can trigger one. Make sure you have the treatment that you know works, on hand.
To deal with the redness, use a green color corrector. These come in creams, sticks, and powders, but whichever one you use, remember that less it more! Aim to dab on a tiny amount over the red areas to balance the red color out, not to get a green glow!
Perfume
Not too many people think about they scent that they are wearing regarding the season, but it's actually pretty important. You don't want to be wearing a light floral summery perfume in the depths of winter. Instead, pick something that is a little more robust with hints of sandalwood and musk. Try things like Chanel Coco Noir, or Angel for a sophisticated scent.
Makeup
The makeup that you wear for the party is an essential aspect of your look. As it is Christmas, it would be a shame to miss out on adding in some little festive touches. Remember though it's fine to do just one of these, as doing them both is a pretty strong look!
This is a huge glitter trend this season with kits being sold to achieve it, like these vegan and cruelty-free ones here. Although you can buy the items separately and complete the look yourself if you want to. It is basically covering the lip with a thick layer of glitter, which if executed properly can look sexy and festive.
Start by buffing the lips with a scrub or dry toothbrush. Then apply lipliner and lipstick, or use a safe cosmetic adhesive. The take a brush and press the glitter onto the lips.
In fact, all things #glitter are in the season so you can go for glitter eyes instead if you'd like. The application is pretty similar, just replace the lipstick with a cream eyeshadow or eye shave cosmetic adhesive. Experiment with different shades and sizes of glitter to get a graduated look worthy of Instagram.
Hair
One you have your outfit and makeup sorted you will need to turn your attention to your crowning glory, your hair. It can be tough to decide how to style your hair for a Christmas party, because not only do you want to look stunning. But you also want it to be practical so you can dance the night away, and not worry about getting too hot.
That is why it's often a great idea to pick a sexy updo, for your Christmas do! The key ingredients to getting this right are volume, texture, and twists. Firstly, to get more volume in your hair, wash it the day before. Then apply dry shampoo and backcomb sections until they stand under their own weight. If this isn't enough oomph for your hairstyle, then try something like human hair extensions for women to give you added body and texture.
Remember that the on trend looks this season are rolls, twists or crown plaits, some example of which can be found here.
Accessories
Getting your accessories right can be a major part of completing your Christmas party look successfully. If you have a fairly plain outfit in one color, then pick some accessories in a complementing colors that are bold and striking.
For example, you can elevate an LBD to a great Christmas party outfit with a rose gold obi belt, a statement necklace, and the rights shoes.
Talking of shoes, that whole thing of wearing strappy sandals in the snow is never a good idea. There are so many nice winter shoes and boots out there, you really don't need to give yourself frostbite to look good this party season. Instead go for velour ankle boot, or at least a closed in court shoe to round off your look.
Handbags are important too, as they are often the largest block of color you will be wearing apart from your garments. For a formal party use a clutch bag in black or a metallic color. If you are concerned about dancing, later on, make you get one with a detachable shoulder strap so you can keep in will you and still bust some moves.
Remember too that sizes matters! The smaller the bag, the bigger you will look. So go for something oversized if you are trying to look smaller, and something petite if you are trying to look taller.
I hope you enjoyed the post! What will you be rocking to your holiday party? 🙂
Thanks for reading, as always <3
Xoxo, Rae