Hey my loves! I am so happy that it's finally starting to warm up a little bit in Massachusetts. It's making it a little easier to get out of bed in the morning, but I can't only credit the Spring weather. I've been trying out this new pillow from GhostBed and it's really made a difference in my sleep.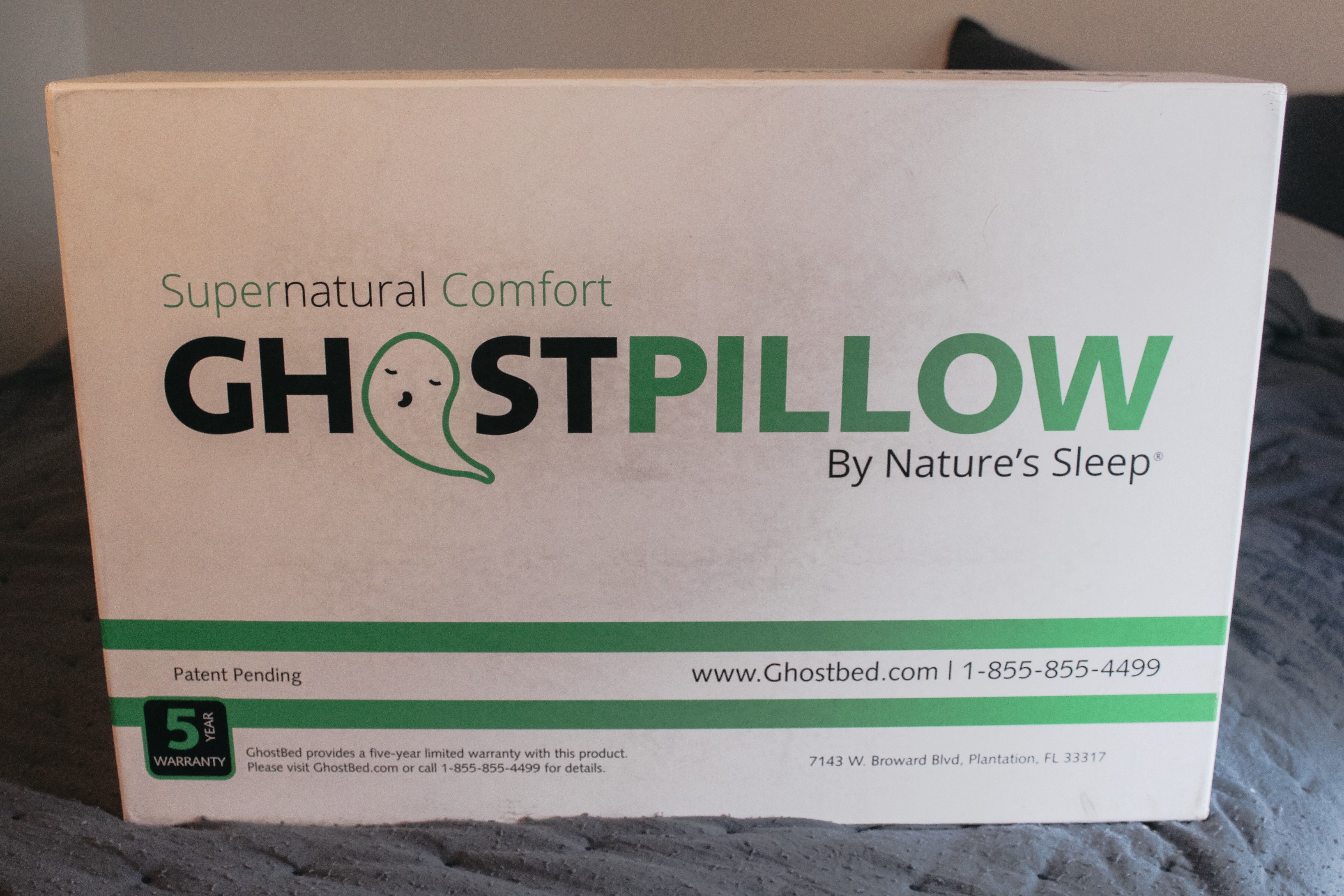 First Impressions
When you open up the box, you'll be surprised at how well a pillow can be packaged! It was wrapped in branded tissue paper and had a nice dust (I suppose that's what you'd call it?) cover to it. I like that their logo is embroidered into the pillow but I was worried that it was going to interfere with my sleeping, but you won't even notice that it's there. I'm a sucker for packaging, so it needs to wow me.
Sleep is so important!
It's even more important to wake up feeling well rested and refreshed! I like a pillow that's not too soft but not too hard, something that isn't bulky or too petite. I've always been a fan of memory foam pillows but noticed that some of them would make my neck hurt in the morning because they were too bulky. I tried ones that were thinner but I still woke up with a sore neck. I haven't experienced any of that since swapping pillows so I'm super pleased.
Cooling Technology in a Pillow
I'm thankful that GhostBed sent me their pillow to try out because it's seriously perfect! It has cooling technology in it which is so neat and not something I realized I needed. Who knew that you needed a pillow to keep you cool? The pillow is also engineered to keep your head supported without overextending your neck. No need to fluff your pillow to get a good nights rest! I will definitely be purchasing one of these for my boyfriend since he and I have been fighting over it – that's how good it is! I would also like to point out that they have a 101-Night Sleep Trial which is an awesome perk! The pillow also comes with a 5-year warranty, even better.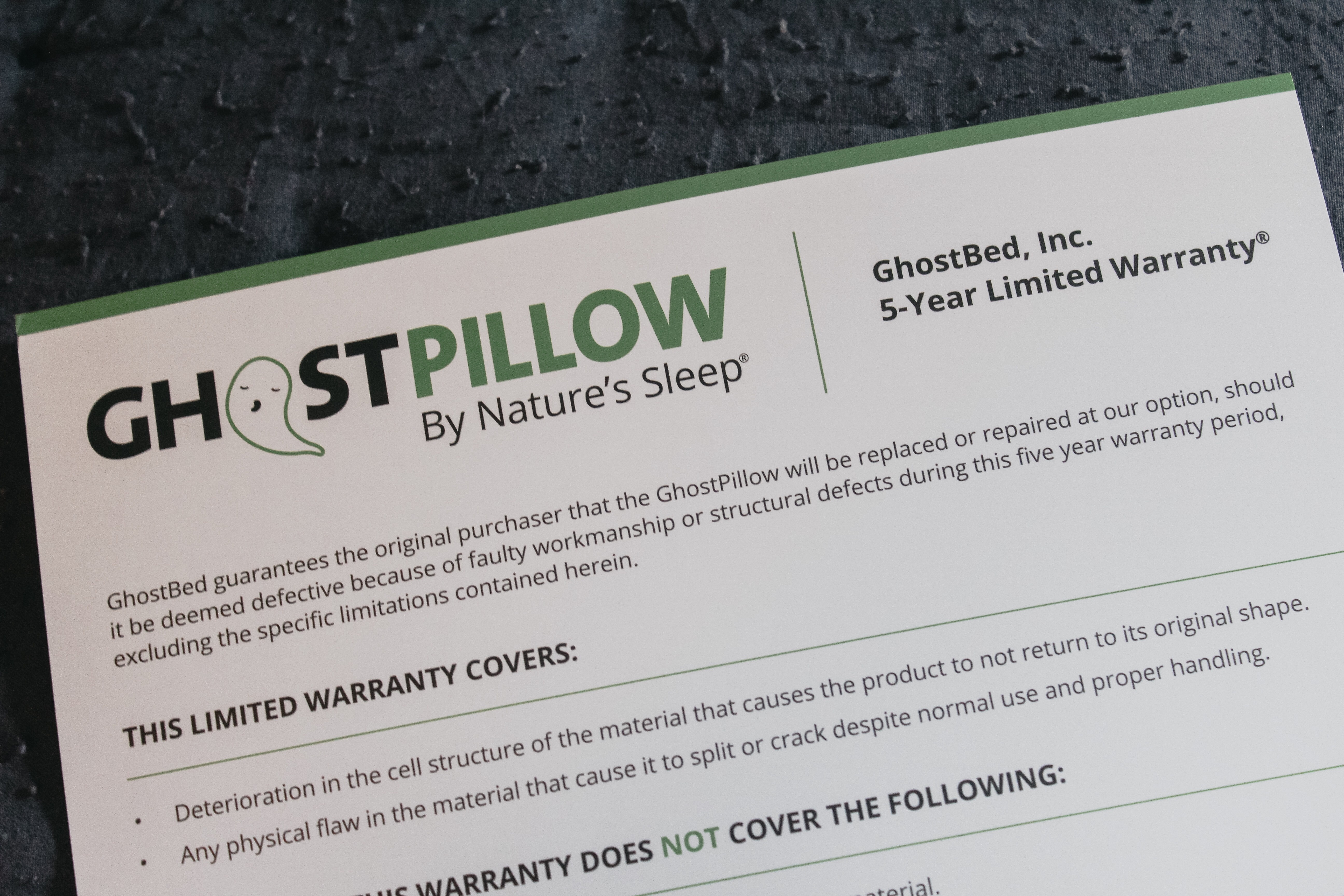 GhostBed also has mattresses, bedding and accessories. Definitely check them out if you're in the market for any of those! I highly recommend them. With every purchase you get free shipping, AND a warranty on your product. It's a win-win.
If you're in the market for a new pillow that you won't recommend, I definitely recommend the GhostPillow!
I hope you enjoyed the post and that you'll check out GhostBed!
Thanks so much for reading, as always <3

Disclaimer: Yes, these products were sent to me to review on behalf of GhostBed and this post is sponsored. Sponsorships/items sent to me do not alter my opinion in any way. I'm here to help you (my readers) to find new products that you may have never heard about. I am all for giving 100% honest reviews, whether I'm paid for the review, the item was sent to me, or I purchase if myself. Just something to keep in mind for my past/future reviews.