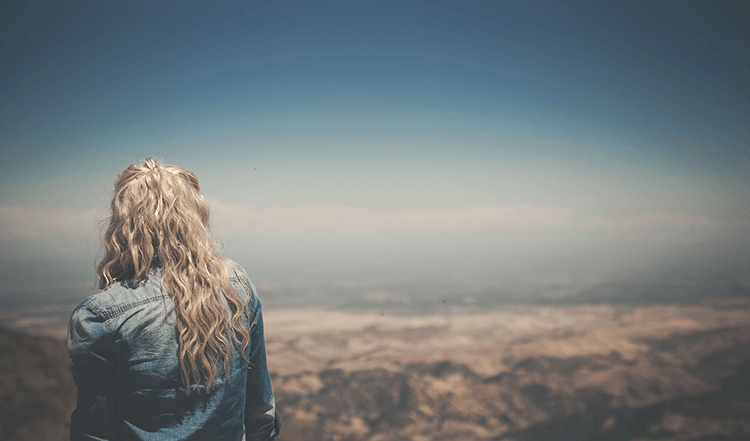 Long flowing curly locks are beautiful but achieving them takes a lot of time and effort. It involves a constant battle against frizz and many hours in the bathroom. Although I personally don't have curls, my half sister and my mother do – so I learned some tips from them!
Brushing
Any curly girl will know that you can't get out of bed in the morning and just run a brush through your hair. It doesn't work like that at all. You need a complex routine to take care of your curls. When detangling, use your fingers or a wide-toothed comb. This will prevent breakage and damage and will maintain the shape of your curls. Never brush from the top down. Start at the ends of your hair and work your way upwards to the roots. Curly hair is prone to knotting and tangling. It's much easier to detangle by starting with the ends first. If you start at the root, you'll be there all day.
Shampooing
Curly hair tends to lean towards the dry side, so a moisturizing shampoo is your best bet. Massage this into your scalp and rinse thoroughly. Some curly girls prefer to go shampoo-free as this method works best for them.
Apply conditioner and then leave it in for a while. If you're washing your hair in the shower, use a shower cap and let the steam lock in the moisture before rinsing. A leave-in conditioner is also a good idea to protect the roots.
Drying
After washing your hair, blot it gently with a towel. This will absorb the excess water. Don't rub it as this will cause frizz. Apply a little wax, mousse, or styling gel, depending on your preference. If you're air drying, pile your hair in a loose bun to keep the shape of the curls. Otherwise, the weight of the water will pull them downwards. Hair plopping has also become popular in recent years.
Regular hair dryers cause a nest of static and frizz, so opt for a diffuser instead. Tip your head forward and dry your hair upside down. This will keep the body and avoid a flat look.
Straightening
Always rinse your hair thoroughly before straightening to remove excess conditioner. Work with small sections at a time. Dry your hair with the nozzle attachment on the dryer to focus the heat. Brush downwards at the same time. Invest in good quality straighteners with temperature control settings. Find more information and buying guides on reputable review sites. Don't use too much finishing product.
Sleeping
There's nothing worse than putting all that effort in, only to look like a fury when you get out of bed. To avoid this, tie your hair back and wrap it before going to sleep. This will prevent some of the tangling that occurs when you toss and turn in the night. I've also heard that satin caps (or pillowcases) work well to tame the frizz!
A Final Note
Long, curly hair gets everywhere and clogs up showers and drains. Try to detangle your hair over the sink and line it with a plastic bag first. This will catch some of the stray hair and prevent blockages.
Once you learn these techniques and experiment a little with products, you'll soon get used to the routine. You'll be achieving salon-worthy styles in no time at all. And your arch enemy frizz will be long gone.
I hope you enjoyed the post!
Thanks for reading, as always <3
Xoxo, Rae